Let's start with the other stuff, humans!  My journey through Midgard and the realms beyond alongside Kratos and Atreus continues, and it continues to amaze me with the development of both its world and its characters.  I simply cannot exaggerate how much of a rebirth this game is for Kratos – from a mindless avatar of rage and destruction to a wizened, saddened, but still angry, and struggling to be better, father and man.  I can't get into too many details without spoiling story beats, and that would be criminal because you simply owe it to yourself to play this game because I don't know how any game this year is going to beat it as a pure gaming experience.  I cannot get enough of it, and am enjoying every moment I spend with it.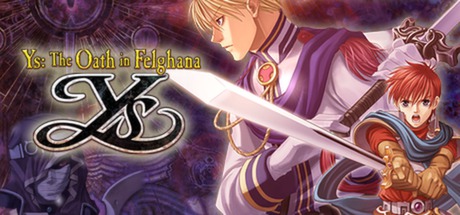 When I've put down the PS4 controller and gone to bed (Editor's Note: and subsequently failed to fall asleep) I've been spending some time with Adol Christin's adventure in Ys: The Oath in Felghana.  The Ys series of action-RPGs is one to which I am definitely late to the party, as I have had them lingering in my Steam library for quite some time but have only recently begun playing through them – but I don't mind because that has resulted in the most pleasant kind of surprise.  Fantastic, challenging combat and platforming, creative level design, and absolutely stellar boss battle design have made these games a complete blast for me to play.  The storylines are fairly standard anime fare – which, as an anime fan, I'm not complaining about, but if you aren't an anime fan, won't do much for you.  But overall, in my time playing through Ys Origins and now Ys: Oath in Felghana, if you are a fan of action RPGs or action platformers at all, you owe it to yourself to try this game.
Finally, tonight, Dracollia, Beefer, and myself may have made some kind of dubious history by dealing in three-month-old-tomorrow Special Buddy!  It was quite fun to watch as we banter, either on YouTube or Twitch or below!
Happy gaming, my friends! – EWE