Ho there, adventurous humans! Gather 'round and here a tale of magic and mysticism…of warfare and wonder…of evil and, um, pretty much more evil. Yes, I speak of the founding of the fledgling group of mercenaries and traders known as Murder and Mayhem Inc.
Yes, mortals, what this means for those that don't know is that my eldest spawn, Beefer (Editor's Note: Not only does he not hate the nickname he's had since birth, but he actively uses it as a handle online) managed to convince me to join him in playing The Elder Scrolls Online. As someone who has put many, MANY hours into Morrowind, Oblivion, and Skyrim – not to mention Fallout 3 and Fallout 4 (or as a wise woman once said, The Best Fallout) – I'd heard good things about the MMO chapter in the Elder Scrolls saga. So, with a new expansion on the horizon, Beefer convinced me that this was the best time for me to join him in Tamriel and journey the land together, questing and battling foes as father and son. Until I played with him for the first time, whereupon he had me follow him to a shadowy shrine, turned around, and drained my blood, inflicting me with vampirism. "Hey, cool, I really CAN turn others into vampires at this level!" Whereupon, he left to go fight endgame monsters that I couldn't even look at without dying.
Thus, it was left for me to begin the long path to joining my treacherous little Beef in the upper echelons of killing ability. Fortunately, ESO is a dream to play. The combat and questing combine the best of Elder Scrolls style with slight twists on the modern WoW MMO formula. Positioning and active aiming of your abilities is generally required, but is not difficult thanks to crosshairs on the HUD as well as smart hit detection by the game engine itself. You can play in both first- and third-person, but generally I find it much more advantageous to play in third-person, as there are so many ground effects to avoid and battlefield variables to be aware of that the zoomed-out, or even over-the-shoulder third-person views are far less frustrating than the first-person. There are a myriad of classes that at first seem to fall within the standard tank-healer-dps trinity, but with the dozens of different skill trees in the game, can all become self-sufficient while also remaining viable for group play. Really, I can't say enough about the character customization – it is superbly balanced and fun to play around with.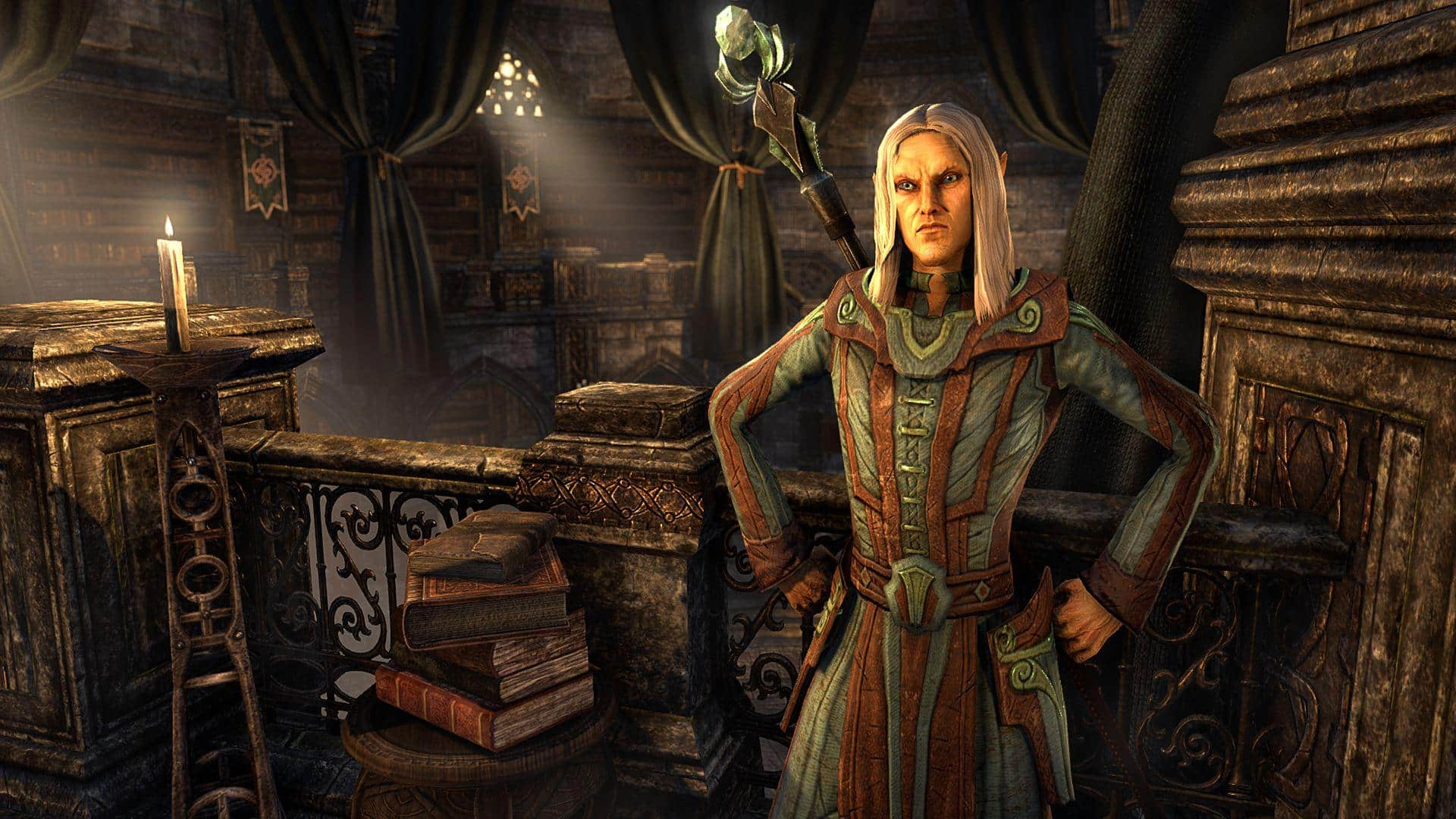 But the true icing on the cake is the questing. While world building and lore have always been a strong suit of the Elder Scrolls, and Bethesda games in general, they absolutely outdid themselves with ESO. Quests are leveled to your experience level – no more picking up quests at level 10 and then finding them not worth completing a few levels later. Instead, the enemies and rewards are tailored to your characters ability at the time they are encountered and it makes it so much more immersive when going through the dozens of quest lines available in every zone of the game. And you'll want to go through them because every zone is a treat for the senses – absolutely beautiful, with fantastic ambient audio, music, and voice acting.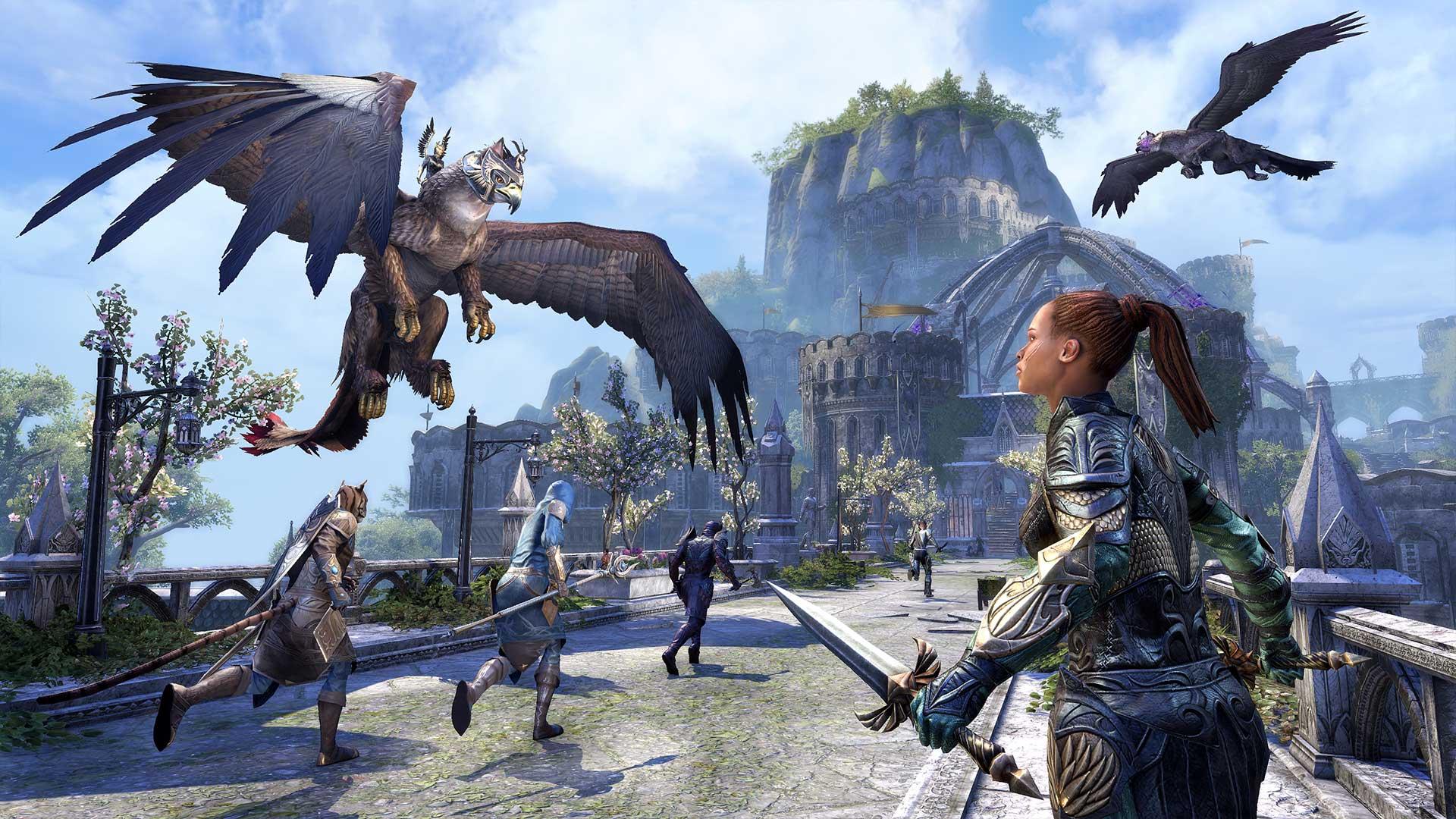 I have thoroughly enjoyed my time thus far in ESO and cannot wait to keep exploring its nooks and crannies. If you are a fan of Elder Scrolls games, MMOs, high fantasy in general, or any combination of them, I encourage you to give it a try. It is free to play once you purchase the game itself, but it has an optional subscription that if you find yourself enjoying the game is well worth the price – giving all content updates as well as various premium perks and rewards on a daily, weekly, and monthly basis.
Until next time, see you in Tamriel, humans! – EWE