Hello once again, mortals!  A very happy Memorial Day to all of you in the US, and for those not in the US…uh, I hope your Monday was not awful?  (Editor's Note: …smooth, very smooth…)  Whatever – anyway, the point is that you're here now, and that makes everything better, doesn't it?  (Editor's Note: I mean-) Shut up, you!  So, what have I been up to on this lovely extended weekend?  Well, let's just see, shall we?
So the big question as we left EWE and Co. last time in PoE was whether or not I would attempt to help the Lord of Gilded Vale see the error of his ways and become a better ruler for his people…or whether I would just slaughter him and make way for someone else to take a shot at it.  After not really thinking about it all that much, I massacred everyone in the throne room and left their looted corpses for the next monarch to clean up before taking the throne.  With that, I was off to see what exactly the deal is with my visions of people's past lives – only to meet a sentient chair and a lunatic, which wound up with me inheriting a haunted castle.  Nice!  I knew I had always liked PoE, and this is reminding me of why.  But that's not the only CRPG I've been diving into as of late…
I'll admit it – I've always, always had a soft spot for classic Forgotten Realms RPGS.  Baldur's Gate (all of them, I, II, EE, Dark Alliance I & II, ALL OF THEM), Icewind Dale, and of course, NWN.  Now I will also say that going into NWN back in the day, I was simultaneously excited about the upgrade from the classic Infinity Engine to the Aurora Engine, but also hesitant about the idea of only having one hireling along with me as opposed to a full party of adventurers as I did in the Baldur's Gate titles.  This time around, however, what first leaped out at me was that the jump to 1080p resolution has NOT helped this game at all.  Seriously, this was never the most attractive game, even in its day, but the "Enhanced Edition" is not visually enhanced at all.  Still though, it didn't diminish the longstanding crush I've had on Aribeth de Tylmarande.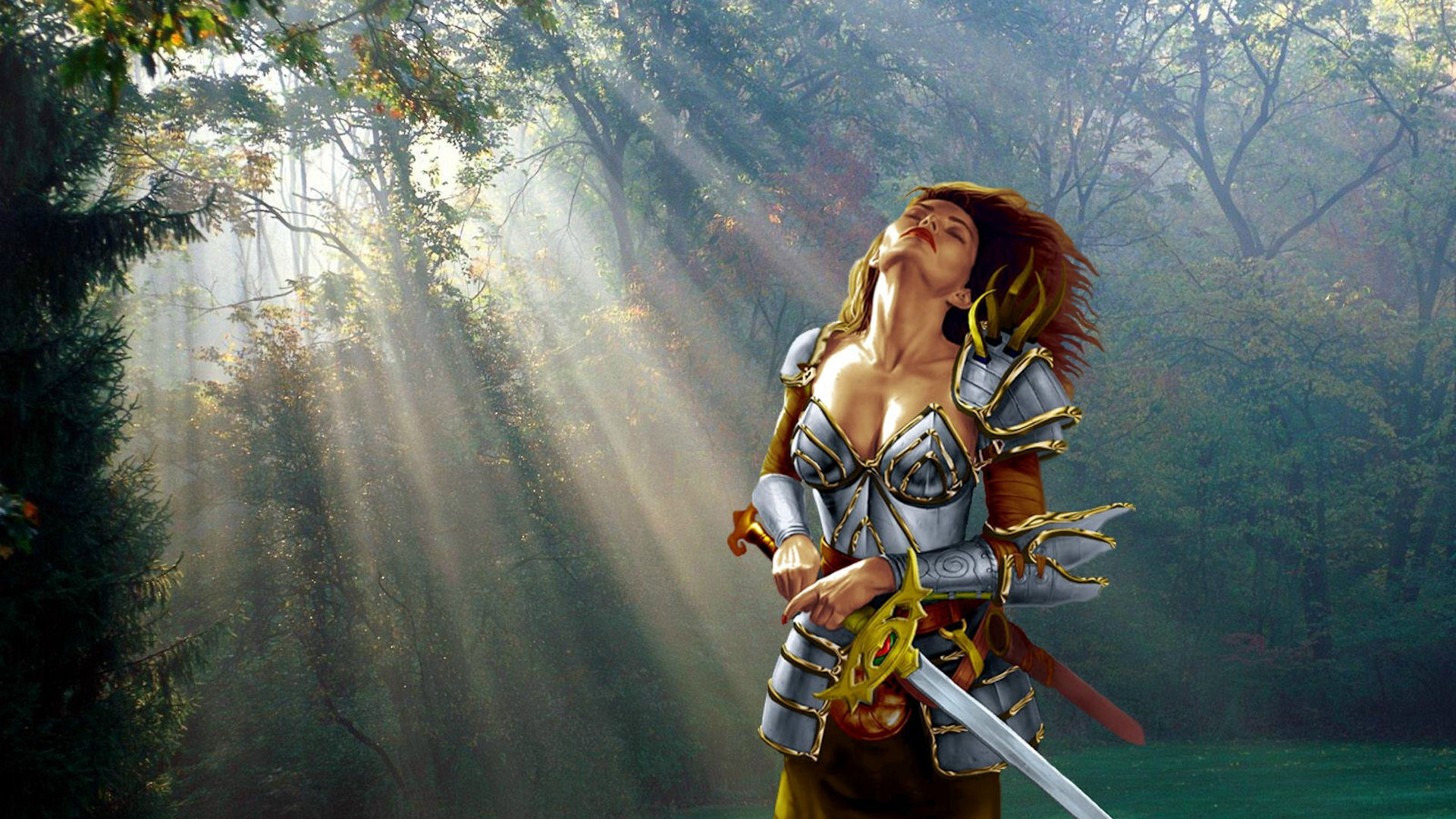 I'm not too terribly far into the game yet – my paladin (Editor's Note: HA!) ahem, has just begun looking for the cure to the Wailing Death and is currently infiltrating the Prison District.  The gameplay is still the fantastic pause-and-play real-time combat I remember, and once you accept how far graphics have come since NWN was released, it's still a fantastic RPG.  And finally…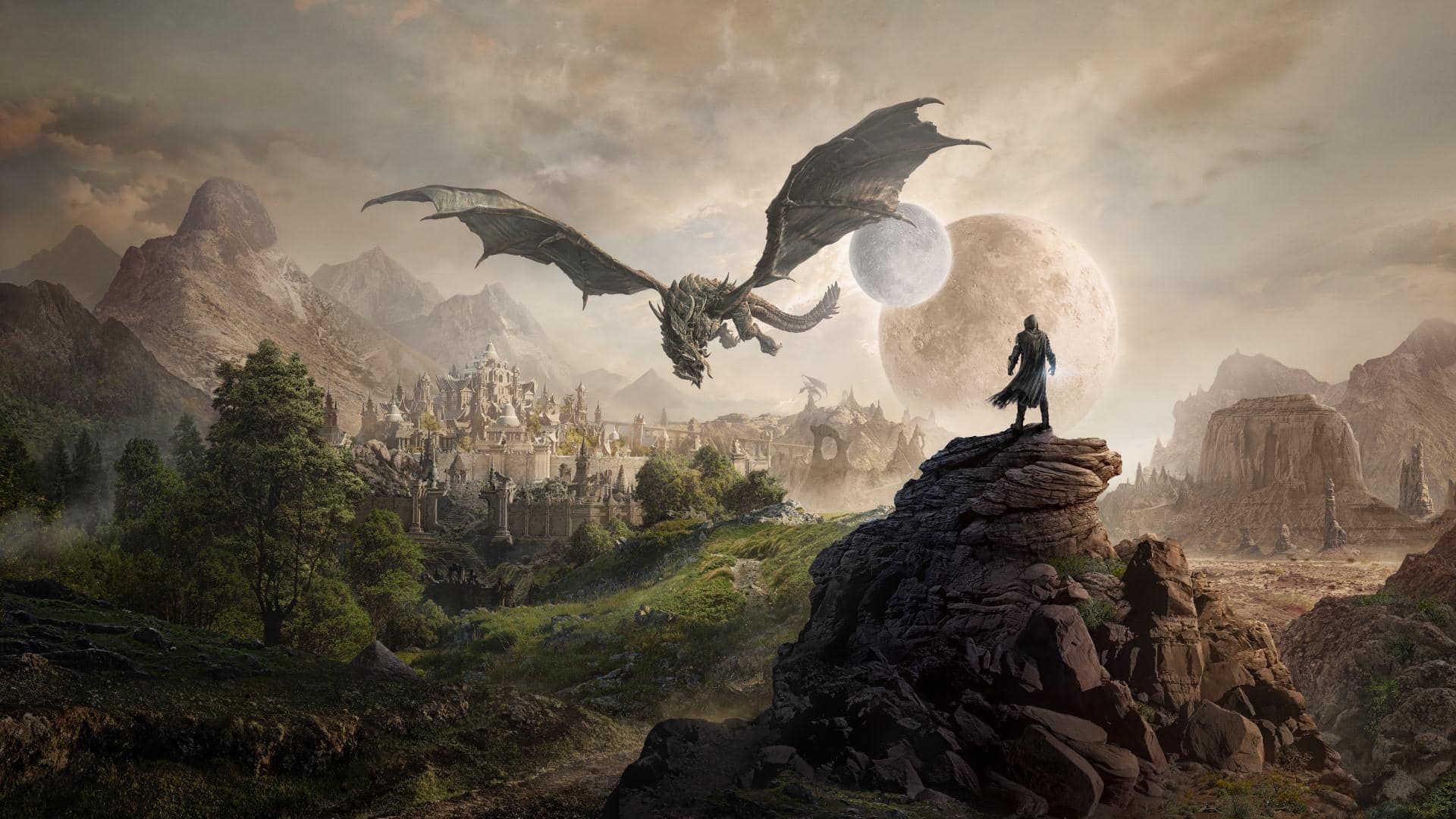 My sons and I pre-ordered the Elsweyr expansion to ESO and thus received early access to it.  Now, it's no secret that we are HUGE fans of ESO, enough to sub to it when it's optional.  That being said, while I have almost nothing but positive remarks for it, I have to say that I didn't realize that the Elsweyr content would consist of one, and only one, zone.  I mean, it's a zone with quite a bit to do, and all of it is very well executed, but still…one?  Hopefully the regular content updates will possibly expand on this, but that's pretty much my only disappointment so far.  The new Necromancer class is fantastic – and still fairly OP and in need of some balancing in PVP – and I've had a blast with leveling It's Me Skeletor and Evil Wizard Esq along with my boys.
And with that, we come to the end of another trip through the backlog.  Will I continue to terrorize the masses in Pillars of Eternity?  Will I be the worst paladin in all of Faerun in NWN EE?  Will my progeny and I carve a path of death and destruction across Tamriel in ESO?  As always…signs point to yes. – EWE