Welcome back, humans!  I hope life has been treating you better than "President" and "guy you wouldn't buy a used car off of" Trump has been treating poor people trying to flee to a better life in America.  Though I suppose given just how abysmal the treatment of them is, that's a pretty low bar that life has to clear to treat you better.
Anyway, as you may recall, I've been strolling through the overgrown jungle that is my game backlog since I needed to replace my computer's HDD and as a result lost a significant portion of my save data in many games.  I began this little journey in earnest with Pillars of Eternity, and decided I would give it a strong push through all of the expansion content – The White March Parts I & II – and then complete the game.  So how did it go?  (Editor's Note: Some SPOILERS AHEAD for Pillars of Eternity and The White March.)
The White March expansion was released by Obsidian in two parts, and unlike many expansion packs for RPGs, it is integrated seamlessly into the main story path of the base game.  Part I is accessible once you reach Act II of the main story, and Part II is accessible upon reaching Act III.  Your quest journal has a nice touch that keeps separate track of main quests for the base game, WM I, and WM II – though this doesn't extend to the sidequests and "tasks" – those are all lumped together regardless of which part of the game they originate in.  Nonetheless, Obsidian deserves a TON of credit for making the new areas, NPCs, and quests feel like they were always a part of the world to begin with.  The base game itself was already one of more well-written fantasy worlds in gaming, and WM did nothing but drive that point home.  Most notably, your choice of companion characters escalated from sometimes-funny to batshit crazy hilarious!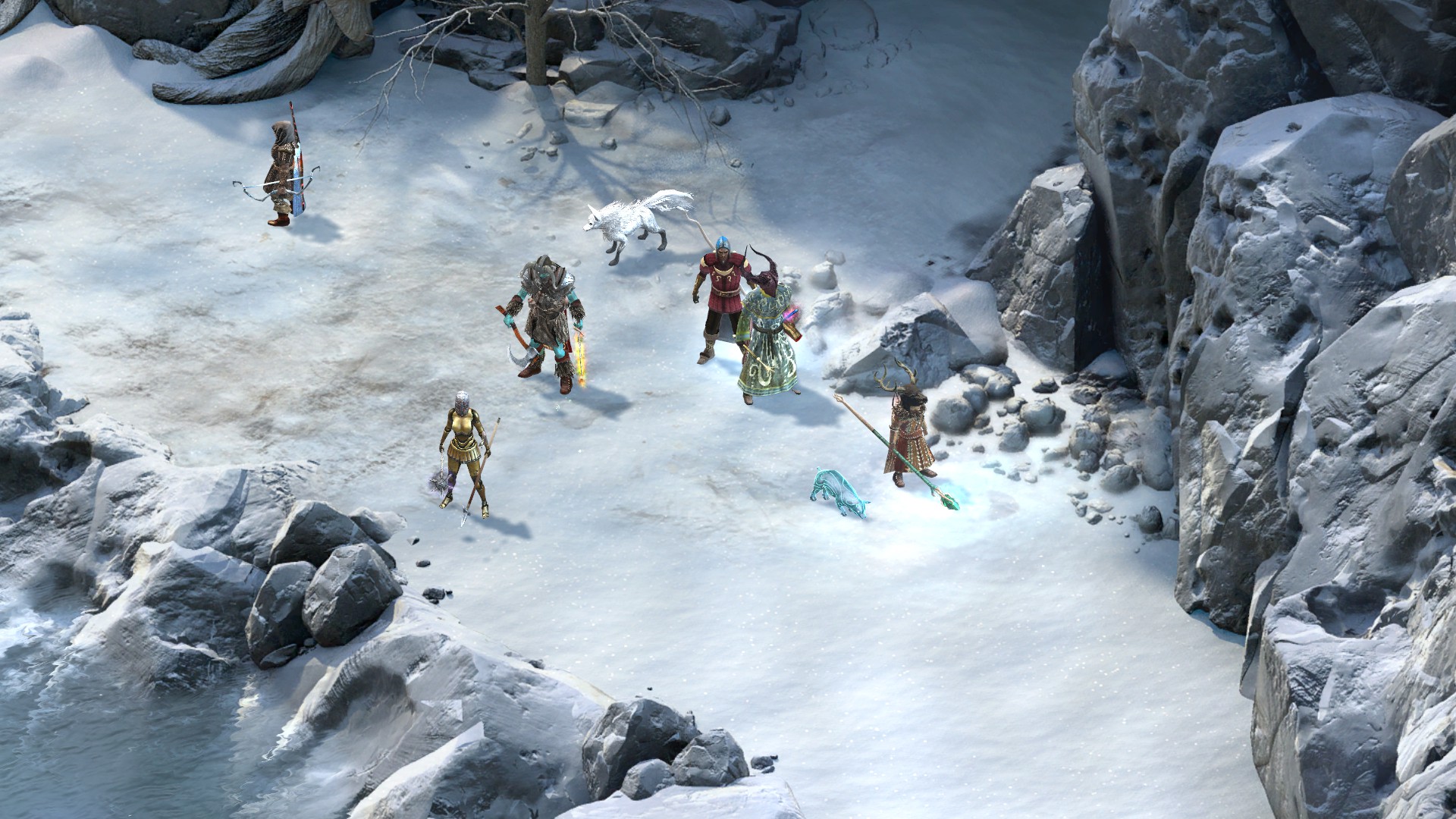 The character backstories and personal quests for the three new playable party members in WM are absolutely fantastic – some of the best, most genre-aware and yet not-total-parody fantasy character writing I've seen in video gaming, period.  My only complaint is that there wasn't more of it – the personal quests for these three felt very short compared to the quests for the base game characters.  But as complaints go, that one doubles as a compliment – always leave your readers/players wanting more!  And it was the characters that sealed my desire to play the next game in the series – once I've got more time and funds.  But lets not discount the fantastic real-time-with-pause combat mechanics, either.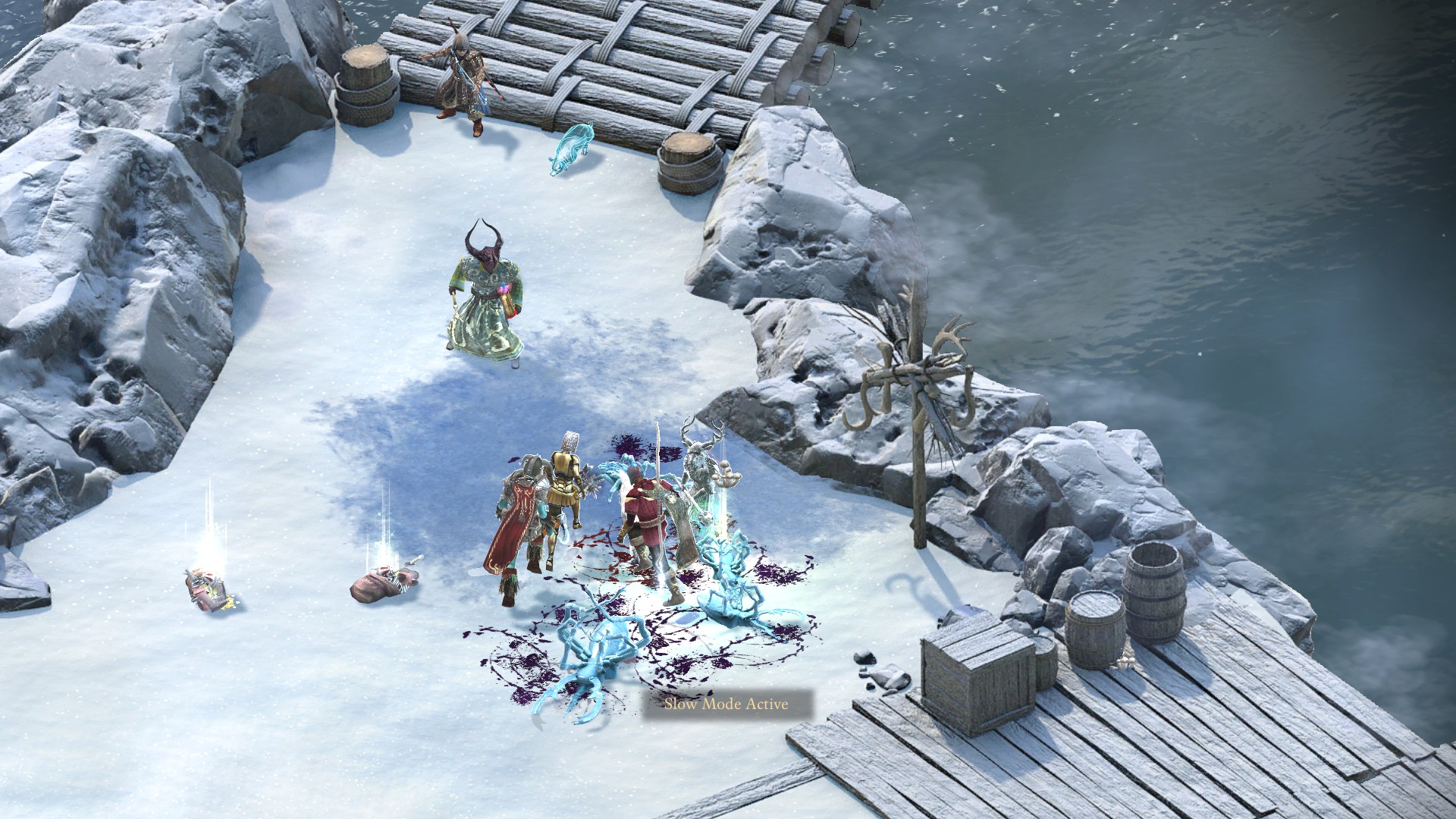 Every class in the game is functionally useful in different combat situations – to the point that you will find yourself regularly journeying back to your fortress of Caed Nua to switch out party members for different bosses and challenges.  And boy do I mean it when I say challenges – while you can reach a point where most regular encounters won't give you much trouble, several of the optional bosses in the game are absolutely brutal and require close attention to party positioning and skill management.  For example…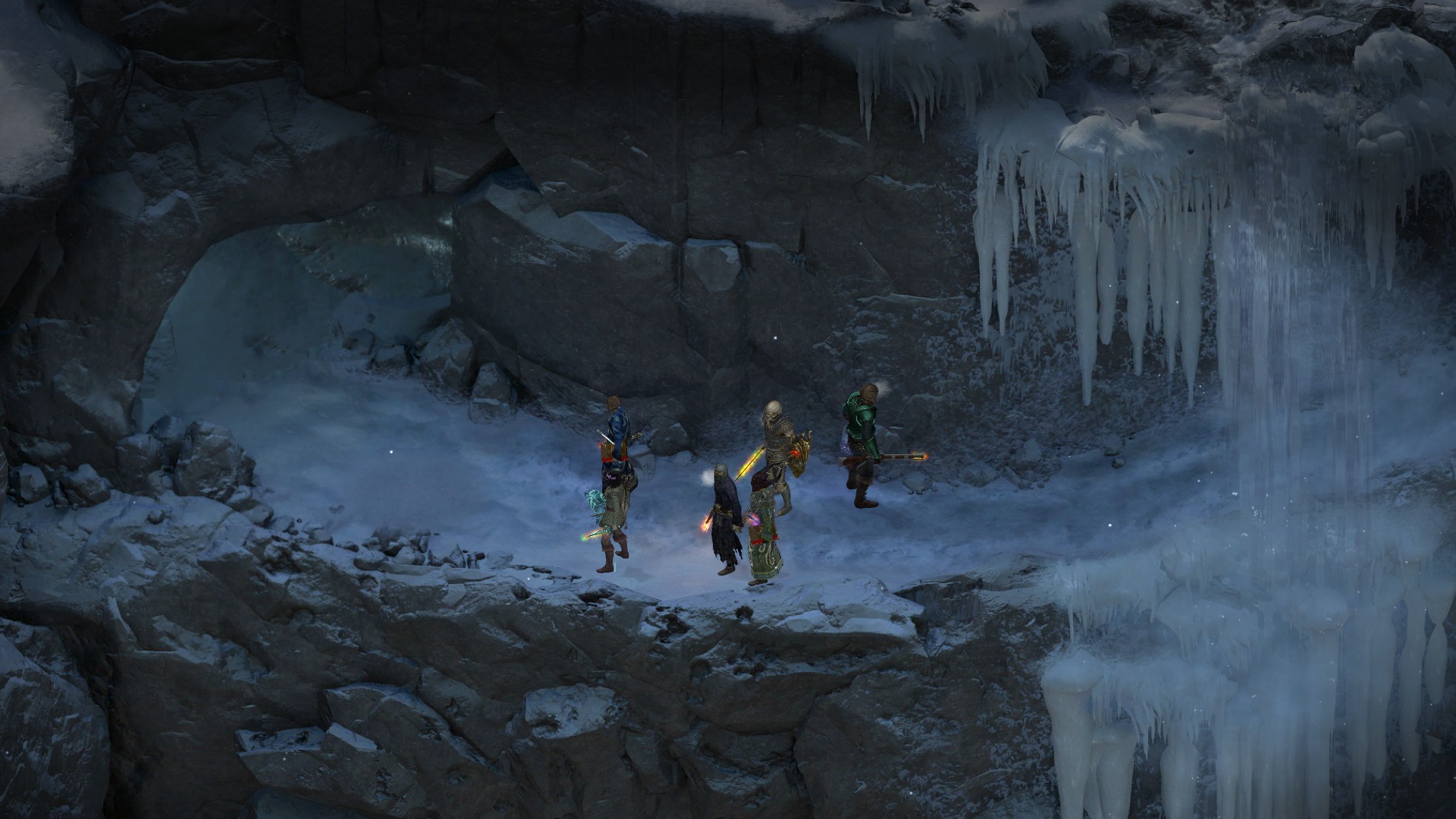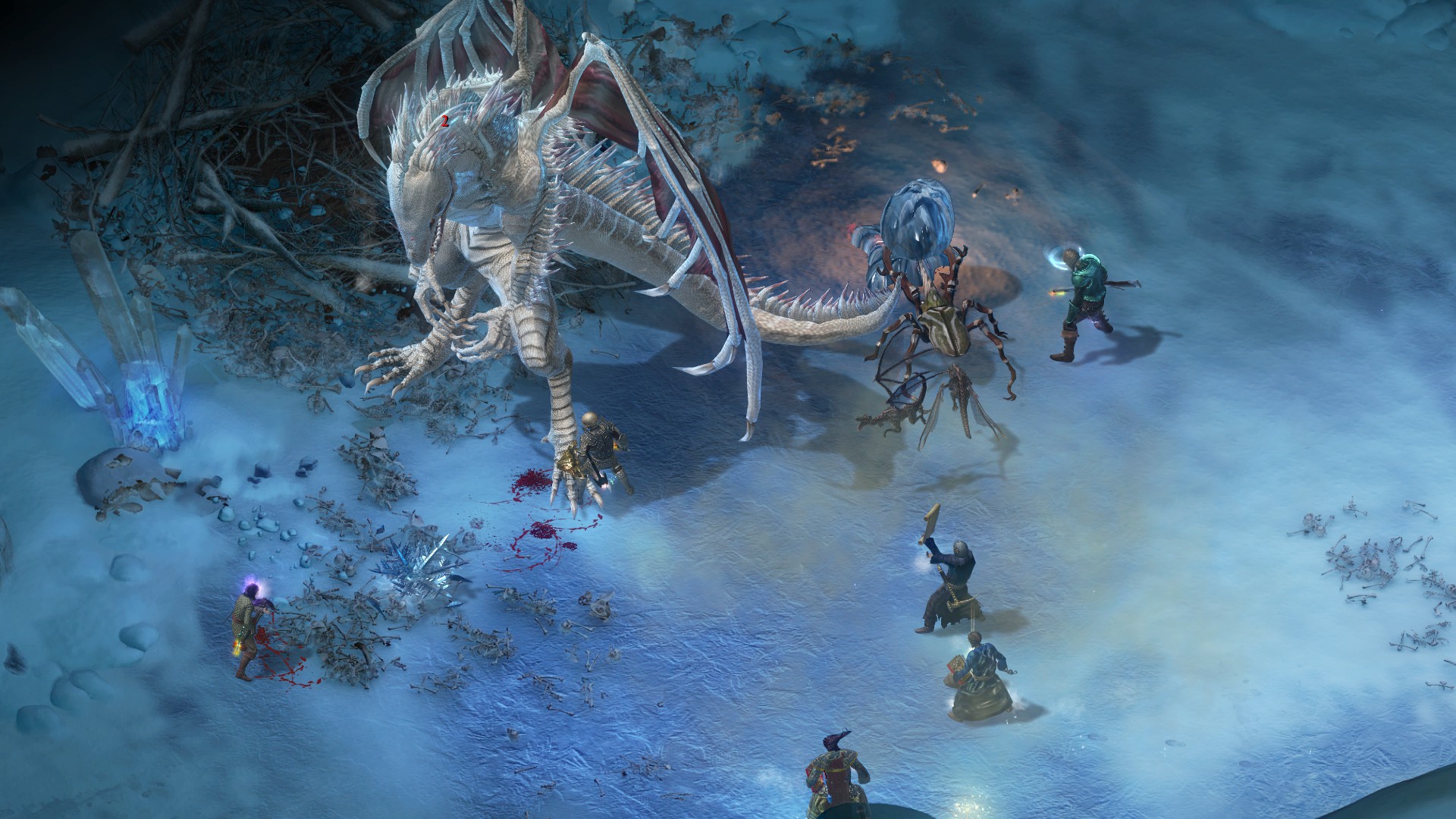 So after THAT little mishap, I also discovered that not all of WM takes place in a frozen wasteland – some of the quests do take you to new zones in the more temperate zones of the main game.  For example, after you take care of an archmage who had decided that lichdom sounded better than death (Editor's Note: and who's reanimated head you kept floating behind the party as a pet…) you end up being summoned by one of the other archmages to a meeting.  Sadly, a village full of cultists decides to get in your way and must be…dealt with…but then you can have intelligent conversation with one of your intellectual peers…
So, let me share a little life advice: do not attempt to send melee fighters against a dragon.  Just…don't.  (Editor's Note: I said I was sorry, and you only got set on fire a few times.)  But all's well that ends well, yes?  And here is how THEY ended: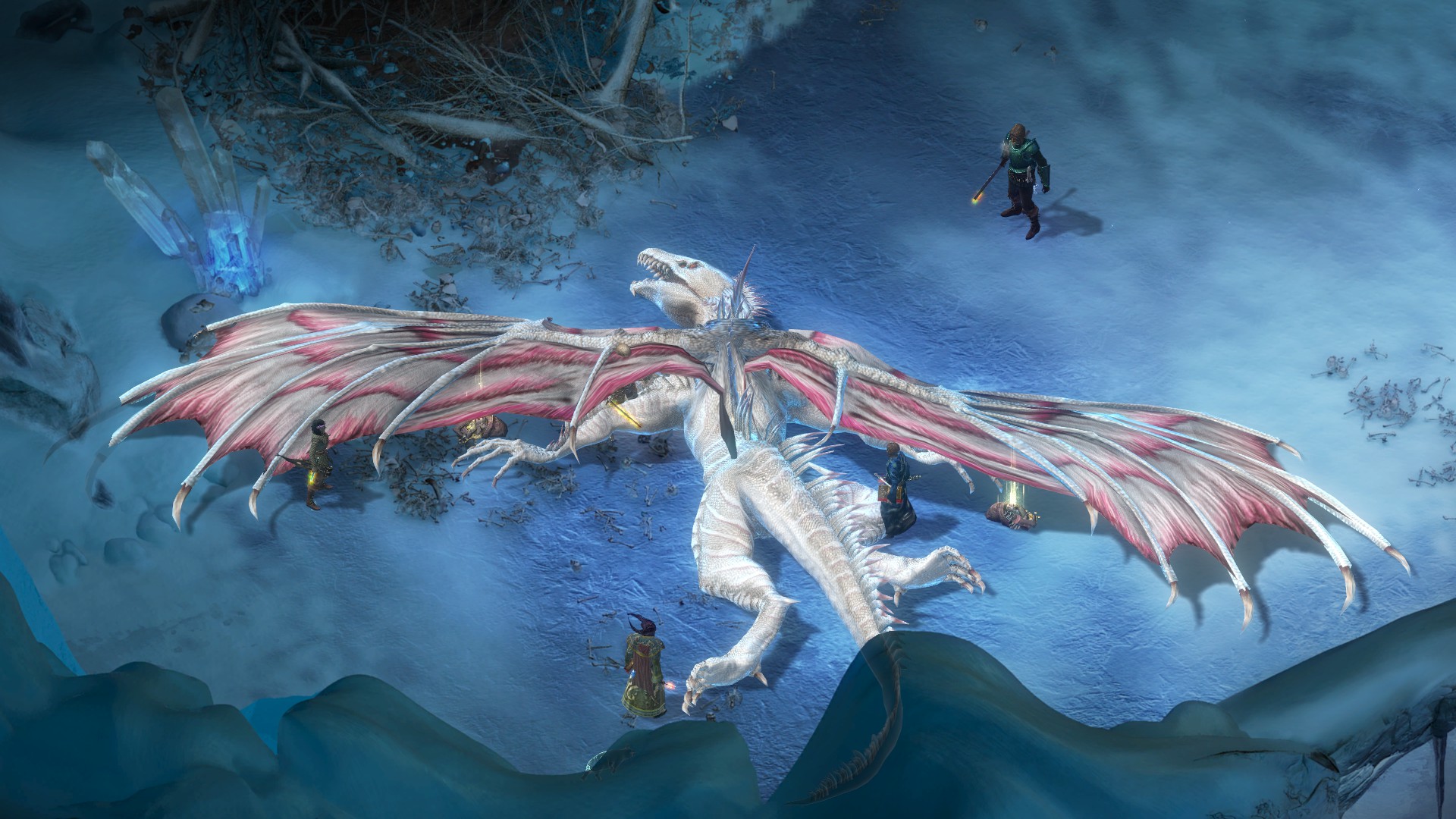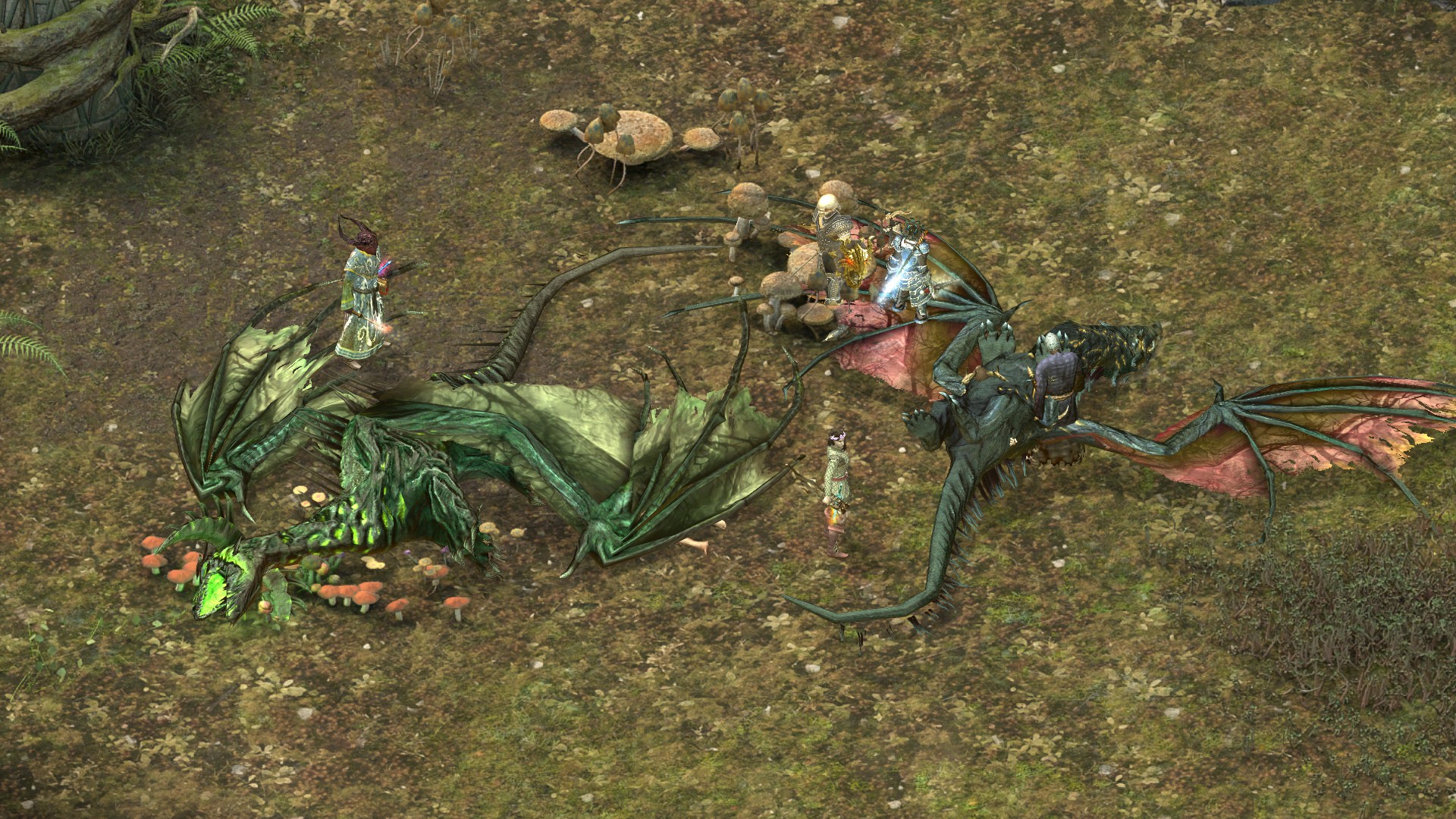 What can I say, humans…I'm very good at what I do, but what I do isn't very nice.  What IS nice though is that I got to play through this gem of a game.  It is a definite love letter to games like Baldur's Gate and Icewind Dale, but with enough subtle modern improvements that it doesn't feel dated.  If you haven't played it yet, what are you doing?  Stop reading and go play it! – EWE