"Throw the bodies into the pool of poisonous blood!" "And then remember to blow them up!" – Anonymous (actually, my two sons)
Good evening, mortals! I trust you enjoyed your weekend, hmm? (Editor's Note: Wow, it's nice of you to a- ) sure, whatever, I don't want to hear it if not. (Editor's Note: …and, there it is.) I am finding myself in the eye of a whirlwind of change, personally and professionally. Some of this I expected (still working out the podcast, but I may have amend my initial plans of having every episode along side my fire-haired eldest spawn as he's quite busy himself) and some have been out-of-the-blue, though not altogether negative. But one particularly pleasant diversion has been my sons' idea to use my Backlog Rewalk of Larian Studios' Divinity Original Sin 2 as our chance to do a full co-op playthrough of the campaign.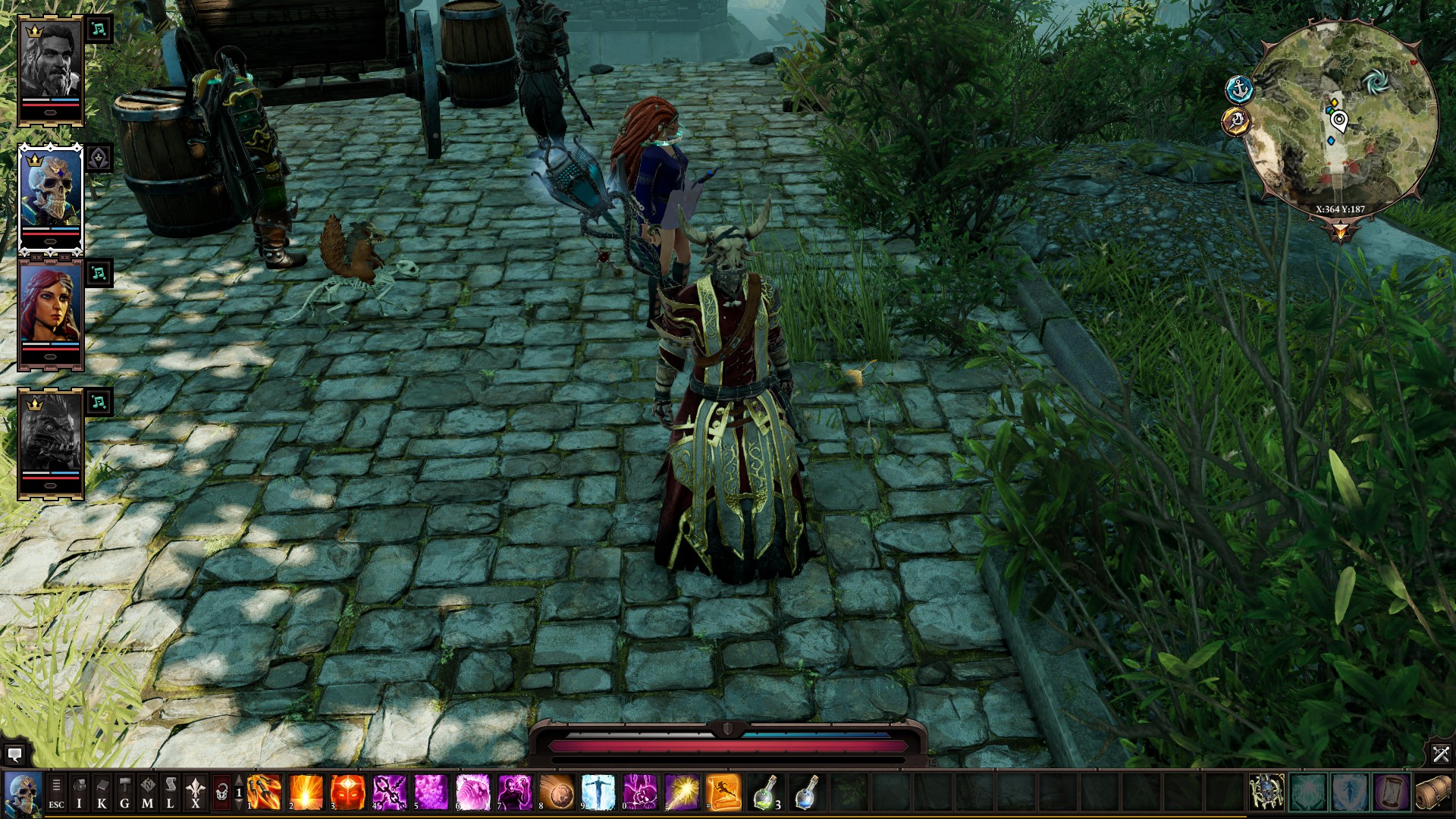 As any of you who know me or have followed along for a while now realize, RPGs are far and away my favorite genre of game. But even for all I love them, their Achilles' heel has always been a sore lacking in the ability to share the adventure with others. Although recent years have seen this somewhat addressed with the advent of MMORPGs, with many tremendous offerings in both free-to-play and subscription based models (Editor's Note: Oh, we definitely need to so some separate entries on that subject…) the classic narrative-driven RPG, whether party-based or featuring a solo avatar, largely remained single-player affairs. When earlier generations of games attempted multiplayer components, it largely felt like a tacked-on afterthought, such as a second player being able to control a single party member in battle but otherwise being limited to just watching the game unfold with little to no agency. Not so in the least with regard to Original Sin 2.
As players of either of the Original Sin games will know, a huge party of the games, both in and out of combat, comes from environmental interactions. Buildings, ships, and treasure chests on fire can burn up and be lost without a quickly cast rain spell; poisonous fogs can be cleared by a cleansing fireball; out-of-reach crates and statues can be teleported or lifted telekinetically to be placed on pressure plates – the possibilities are near-endless. And since each of these requires some expertise in different skill trees and spell schools, diverse party make-up is essential to fully explore the world and take advantage of combat situations. While in a single-player game, these decisions can all be left to the player to manage across different party members, Original Sin 2 shines when it's turn-based world and combat are shared between a group of friends (or a twisted father and his equally-demented sons), ideally in the same room. Did the tank manage to successfully pull all the enemies into a group together focused on him? "Hold still, son – you can handle this fireball!" Is the healer teleporting the mage out of danger because all the healing spells are on cooldown? "I'm sorry, dad – I didn't realize you were still on fire when I dropped you in that puddle of oil!" The possibilities for fun are endless – as are the number of things that you will likely yell across the room to your party that nobody else in the room will have any hope of making sense of. – EWE